Meet Dr. Graciela Carrau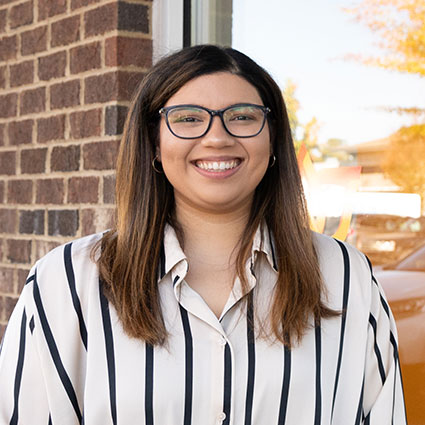 Dr. Graciela will be practicing out of our Suwanee location.
Growing up, Dr. Graciela never planned to become a chiropractor. Instead, she wanted to go to medical school. At one point, she experienced various health issues, and wasn't finding the help she needed in the medical system. After pursuing more holistic healthcare options, she started getting more exposure to chiropractic and began to get adjusted. Her body responded well to the adjustments.
From Pre-Med to Chiropractic
While doing the pre-med track at Georgia State, Dr. Graciela started as a biology major, and once she started taking her prerequisites for medical school, she realized she didn't like biology that much—except for the nervous system.
She changed her major to neuroscience and was leaning toward working only with the nervous system. At that moment, Dr. Graciela hadn't chosen chiropractic and was still thinking about medical school. But in the end, chiropractic it was.
In June 2020, Dr. Graciela graduated from Life University with her Doctor of Chiropractic. "While there, I realized that we're not only changing lives physically, but also spiritually, and leading people to have a more positive and fulfilling life."
For her, that was the moment she knew she had chosen the right career.
"I wasn't only helping them achieve their goals and get out of pain, I was also allowing them to get their health and their life back."
Dr. Graciela is also working toward getting her certification in the Webster Technique.
Offering a Safe Space
Dr. Graciela's Christian faith is very important to her. Caring and compassionate, she wants patients to know that they're welcome in the office and have a safe space that's open to them where they can grow, whether in their faith or in their health. "I want patients to know they have a community that will be there for them."
EXPLORE OUR SERVICES
Staying Active
Outside the practice, Dr. Graciela loves to read, spend time in nature and do outdoor sports. Having grown up in Puerto Rico, she loves the ocean and wishes she was closer to a body of water. She also enjoys working out and is a Formula One superfan!
Book an Appointment
Contact us today to schedule an appointment with Dr. Graciela!

Dr. Graciela Carrau | LifeGiving Chiropractic