New Patients at
LifeGiving Chiropractic
We look forward to welcoming you to LifeGiving Chiropractic! We believe healing begins the moment you contact our office, and our warm, friendly staff will answer any of your questions and can verify your insurance coverage before you come in.
NEW PATIENT FORMS

Your First Visit
We call your first visit to our office your LifeGiving Event because it is a major step on your path to a better life. On your first day, we will give you a tour of our office. Then, your doctor will sit down and have a face-to-face consultation with you. The goal of this consultation is to connect and make sure you feel heard and that your needs are discussed. After the consultation, we will take X-rays and do a state-of-the-art posture analysis. These cutting-edge tools will give us the opportunity to fully assess the root cause of the problem.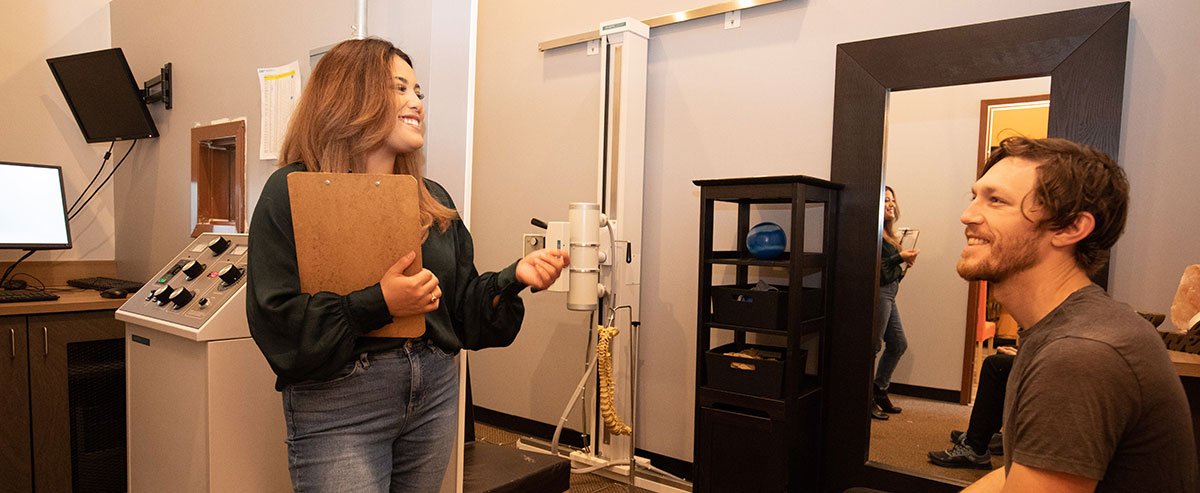 Your Second Visit
On the second visit, our patients receive their LifeGiving GamePlan. On this visit, we close the office just for you at a specific time so you are the focus of the entire staff's attention. We will show you your X-rays and findings, explain what the cause of any pain is, and discuss how we can fix it. You will also receive your first chiropractic adjustment as we start down the road to healing.
Consultation: We get to know you. We listen to your situation.
Diagnosis: We run state-of-the-art diagnostics on your health.
Care: We provide care based on your personalized GamePlan.
Education: We teach you how to tap into your innate health.
Nutrition: We analyze your nutritional needs and goals.
Supplements: We offer high-quality supplements to help.
Frequently Asked Questions
How can I prepare for my LifeGiving event?
If you're as eager to get started as we are, fill out our online new patient paperwork before coming into the office. It will save you some time in the waiting room so we can get started right away!
Adult Intake Paperwork
Pediatric Intake Paperwork
LifeGiving Chiropractic Terms and Conditions
Personal Injury Paperwork
It is impossible to say what an individual's costs will be because it varies based upon age, specific care provided, frequency and insurance coverage. We are proud to tailor our care plan to what your body needs. Taking ownership of your own health is one of the smartest investments you'll ever make in your life.
We accept all major insurance plans. Please give us a call and we'll be happy to do a complimentary benefits check to see exactly what your coverage would be in our office.
We love it when patients come with a full list of questions about their care. Are you experiencing specific issues? We want to hear your full health picture so we can treat the whole you!
Schedule Today
Contact us today to book your first appointment.
CONTACT US

New Patients at LifeGiving Chiropractic