Prenatal and Pediatric Chiropractic in Atlanta
Helping You And Your Baby From Conception To Old Age
Help encourage a healthy pregnancy – Chiropractic Care can help your body process the changes you are going through and prepare you for a healthy birth.
Alleviate pressure on your baby – Proper alignment can help your baby get in the proper position giving them room to grow and helping prepare for their arrival to the world.
Help children's body grow strong and healthy – Growing bodies can experience many issues as they move from infants to toddlers. Chiropractic care can help eliminate some of these issues.
Help infants with development – Chiropractic Care for infants can help resolve several disease before they start.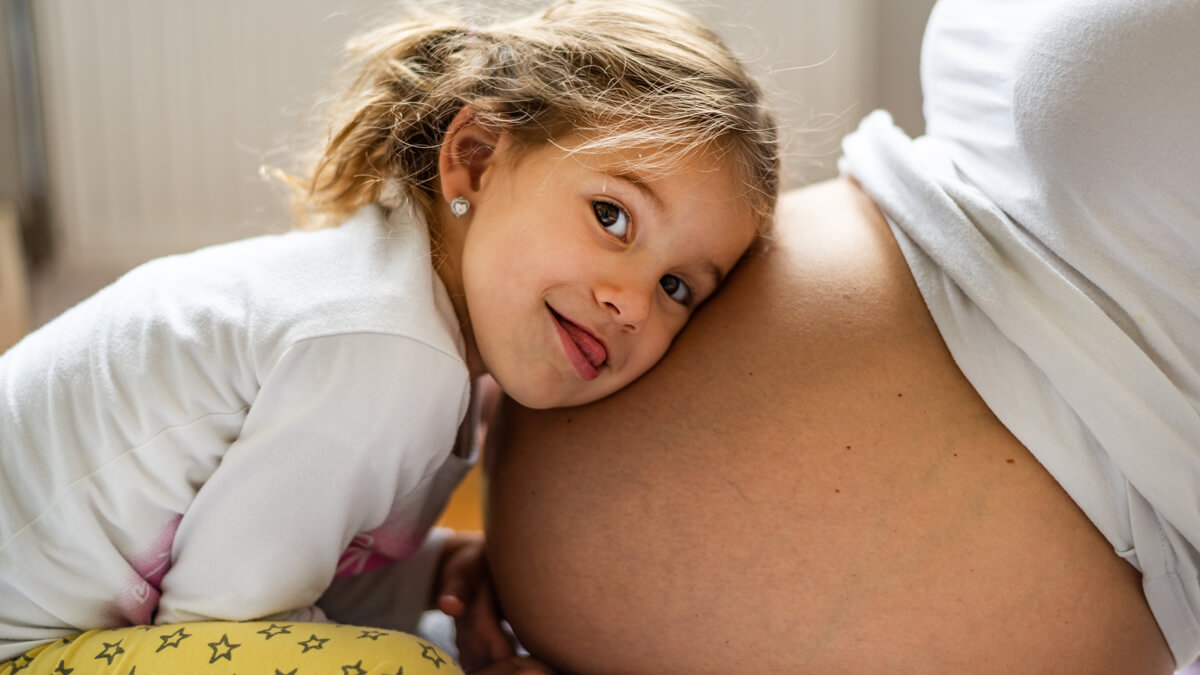 Exploring Prenatal and Pediatric Chiropractic Care
Starting a family and having a baby is an amazing experience, it is one of the greatest journeys you and your body can take. However, with all your hopes and dreams for the future comes aches and pains during pregnancy. For approximately 50% of women lower and hip pain is part of this journey. The good news is that pregnancy is temporary, and there are a number of things you can do to proactively stay ahead of pain to prepare your body to eventually go through labor. Through the use of chiropractic adjustments and massage therapy that has been tailored to your needs, our team has been able to serve countless women and provide relief to a number of their symptoms.
Safety Benefits for Your and Your Baby During Pregnancy
Chiropractic Care During Pregnancy Helps You and Your Baby
Your body goes through many physiological and endocrinological changes as part of the preparation for creating the environment for the developing baby. Changes such as pelvic changes, protruding abdomen, and postural adaptions can increase the chances that your spine and joints will become misaligned. However, chiropractic care can help counteract these misalignments and ultimately help you establish a pelvic balance during your pregnancy. This will benefit both you and your baby.
Not only can a misaligned spine cause the mother pain during pregnancy it can also put additional pressure on the developing baby. This can reduce the amount of room they have to grow, prevent them from getting in the optimal birthing position, and increasing the risk of a breech birth, which could ultimately lead to a c-section.
As your spine alignment is closely associated with your nervous system, and your nervous system is the master communication system to all the bodies systems including your reproductive system. By working with LifeGiving Chiropractic to align your spine during pregnancy you can help your entire body work more effectively.
Other Benefits For You During Pregnancy
Helps Alleviate Many Pregnancy Symptoms
As your body changes and your baby becomes heavier, your center of gravity shifts, this can encourage poor posture and rotation of the pelvis. This will force your body to unnaturally adapt to additional stress placed on the spine.
These changes can be painful and uncomfortable, to say the least. They can also negatively affect your joint function and nerve communication. By using the proper chiropractic care we can gently ease your spinal cord and extremities into place, which will help restore proper joint function and improve nerve communication.
This process can help with many other symptoms of pregnancy including:
Reducing the time of labor and delivery
Preventing a potential cesarean delivery
Controlling symptoms of nausea
Relieving back, neck or joint pain
And ultimately creating a healthier pregnancy environment for you and baby

Pediatric Chiropractic Care For Newborns
Helps with Colic, Acid Reflux and Breast Feeding Problems
Chiropractic care can help your baby even after birth. The birthing process is not only hard on the mother it can also be hard on a newborn. In the womb they are forced into a position that can be hard on a baby's spine. This is believed to be the cause of some newborn health issues such as colic, acid reflux, and some problems with breast feeding. Seeking a skilled chiropractor can not only help with these issues it can also help with their development as they start learning to sit, crawl and walk.
Pediatric Chiropractic Care through Childhood
Helps Their Bodies Grow Strong and Healthy
As your child gets older chiropractic care can help them with other issues they might faces as well. As their bodies grow, they may start experience pain and discomfort as they start dealing with changes in their physiology. Much like adults', a children's spines can become misaligned or pressured, as their body is still growing this misalignment can interrupted their nervous system and inhibit performance of certain parts of the body. This can happen from poor posture, an injury, or regular growing. Regular adjustments can prevent this and help them lead a happy healthy childhood.
Book an Appointment
Schedule an appointment today to discover how chiropractic can help pregnant mothers and children of all ages.
CONTACT US

Prenatal and Pediatric Chiropractic Atlanta, Roswell, Austell & Suwanee GA | LifeGiving Chiropractic