Chiropractor in Suwanee GA
Open and Accepting New Patients at LifeGiving Chiropractic
A healthy spine and nervous system are essential if you want to live life to the fullest. Many people experience back, neck, and shoulder pain as a result of an injury, poor posture, or sleeping position. Chiropractic is a branch of medicine that focuses on the musculoskeletal system. We use a hands-on approach to diagnose, treat, and prevent spinal and joint disorders. Thanks to our expertise, we can correct spinal alignment and restore function to aching backs, necks, and joints.
LifeGiving Chiropractic is committed to helping our patients regain their lives with attention and care from the moment they step into our office. We are here to help if you are looking for a chiropractor near Gwinnett County. We approach your care in a comprehensive manner. We are experts in a variety of manual adjustment techniques. Chiropractic adjustments are the foundation of everything we do, though we also supplement our care with massage, education, and supplements. There won't be any medications, surgeries, or outside interventions. No two patients have the same requirements, so we strive to meet the unique needs of each patient.
Book an Appointment
Don't let pain hold you back any longer. Take the first step towards a healthier, pain-free life by scheduling your LifeGiving Chiropractic appointment today.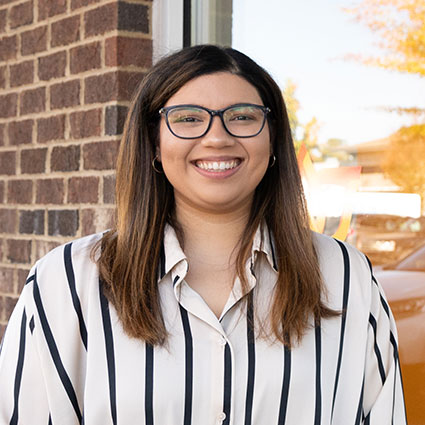 About Dr. Graciela
Growing up, Dr. Graciela Carrau never planned to become a chiropractor. Instead, she wanted to go to medical school. At one point, she experienced various health issues, and wasn't finding the help she needed in the medical system. After pursuing more holistic healthcare options, she started getting more exposure to chiropractic and began to get adjusted. Her body responded well to the adjustments.
Dr. Graciela has been working with Dr. Sam in our LifeGiving Chiropractic Austell location after graduating from Life University. She is happy to be bringing LifeGiving care to patients in Gwinnett County at our new office in Suwanee. We also have a fully bilingual staff to better serve all of our community with life-changing care.
MEET DR. GRACIELA
What to Expect
When you first walk into LifeGiving Chiropractic, you are greeted by a cheerful atmosphere that makes you feel right at home. If you are a new patient and have never worked with LifeGiving Chiropractic before, we prefer to begin with education and diagnosis rather than treatment. Following the evaluation, we will meet with you one-on-one to thoroughly explain our findings, give our recommended course of action to correct the problem, and provide you with a clear understanding of the costs. We focus on the specific needs of our patients, from small adjustments to long-term treatment plans.
Our Suwanee chiropractic office provides a patient-centered, family-oriented approach to chiropractic care to our community. At LifeGiving Chiropractic, we don't allow you to settle for a "pain-free" approach to health that is based on covering up symptoms, and taking "another pill." Instead, we concentrate on the cause and assist you in starting your journey to thriving or reclaiming your life no matter the stage you're at.

Chiropractor Suwanee, Gwinnett GA | (470) 266-1577