Meet Gretchen Clavell, Director of Operations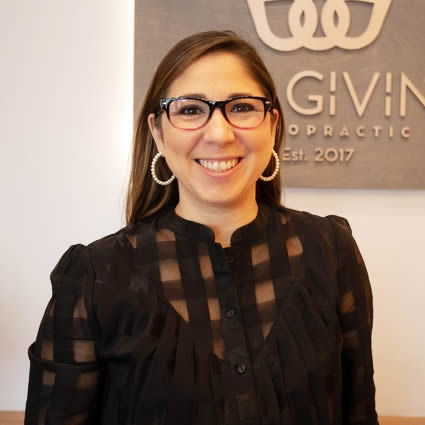 After earning her industrial engineering degree, Gretchen always knew she wanted to do more and wanted to work in the management side of companies. She loves dealing with people and processes.
Before she began working full-time at the practice, Gretchen worked for a consulting firm for 14 years. Her entire career has been in the financial services industry, doing risk management consulting.
Ensuring the Practice Runs Smoothly
In her role at LifeGiving Chiropractic, Gretchen helps the offices when they're opening up to get them started. She handles contract reviews and financial aspects, deals with all professional services, whether accounting or technology, and also helps with billing and insurance tasks. Her other primary duties include overseeing the daily activities of the office, including training the chiropractic assistants and ensuring everything is entered correctly in the systems.
While she usually works remotely, Gretchen will go into the practice when needed to help or do some work on-site. She also handles phone calls and insurance issues related to billing.
Helping to Serve Patients Efficiently
By having standardized processes in place, we ensure everyone knows what their role is within the office. That helps us be much more efficient in how we can serve our patients."
For Gretchen, the favorite part of her job is helping our team continue to provide outstanding service to our patients.
EXPLORE OUR SERVICES
Outside the Practice
Gretchen and
Dr. Sam
were both born and raised in Puerto Rico, where they met. They have two active sons who keep them busy, whether playing baseball, doing karate, playing soccer or going to chess club. Gretchen and Dr. Sam are also involved in their church. They love serving people through their church and in the office.
She also feels blessed to be present for their sons, and always wants them to know she and Dr. Sam are there for them. "We want to teach them and grow them to be men who love God and are making an impact in this world."
Book an Appointment
Contact us today to schedule an appointment.

Gretchen Clavell | LifeGiving Chiropractic